Digital Signature Bazaar Provides Paperless Adhaar Based DSC Issuance and You can get your Digital Signature within 10 Minutes. This Process is Applicable on for individual Clients. For Organization will have to go with Previous Process.
Paperless Adhaar DSC Issuance facility is enabled for applying Digital Signature Certificates (DSC) in a paperless manner using
Offline Aadhaar Data Verification Service. To use this facility, subscriber must be an Aadhaar holder that Liked with updated Mobile Number.
In this process We dont need any document physical & Scan Copy. this process is totally Paperless. It's OTP (One Time Password) based Work. Client get the OTP on his/her Registered Mobile Number & Given Email ID. Based on the OTP Further Process will be done by Our Company.
| | | |
| --- | --- | --- |
| | Normal Process | Aadhaar eKYC (OTP) |
| Attestation on ID & Address proof | Required | Not Required |
| Mobile Verification | Required | Not Required |
| Email Verification | Required | Not Required |
| Application Form with Photo & Signnature | Required | Not Required |
| Video Verification | Required | Required (All Classes) |
In this Paperless DSC Process No Documents needed in scan copy or hard copy. we need only few information from clients. The required Information for Paperless DSC is describe in below Table.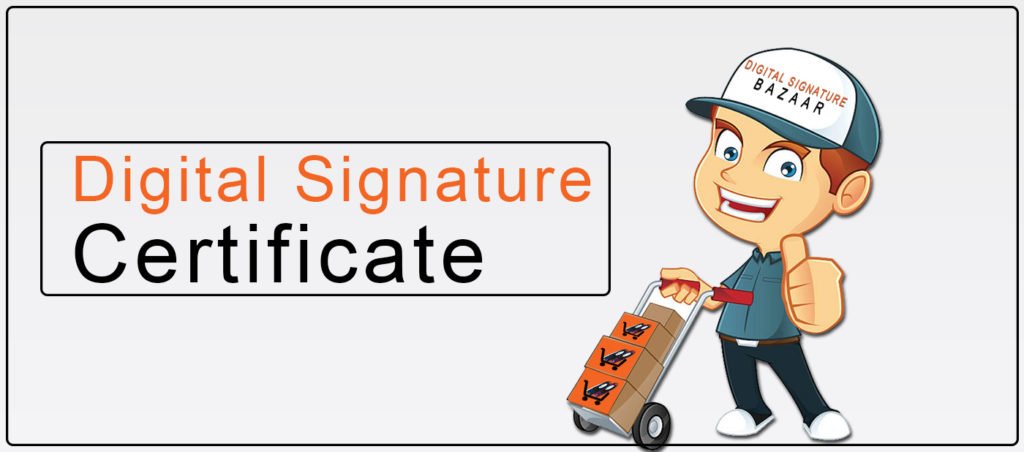 Requires Information For Paper Less Adhaar DSC Issuance
Adhaar Card Number Of Applicant
PAN CARD Number Of Applicant

Email ID of Applicant
Mobile Number Of Applicant that linked with Adhaar Card
Only Above four Information will be required of Applicant. When we will processed with this information Applicant will get OTP on his/her Registered Mobile Number. After that He/she will get Security Code on Email Id that given to Us. Applicant have to send this OTP & Security code to our Company for further process. After All the process will be done Client will Received Video Verification Link on his/her Registered Mobile number. Applicant Must Have to open that link on his/her mobile and Complete Video Verification. Applicant Must Have to check Preview Of their Recorded video Before submission. If Audio & Video is ok the applicant will submit it.
After Video Verification Successfully Done Company will approve your request for Digital Signature. Within Minute Applicant Signature Will be Generated.
This Process Is Comparatively very Fast | Time Saving | Reliable | Easy for Applicant. in this process there is no documents needed of client. Only Adhaar Card Number, PAN Number, Email id, Mobile number needed. Within 15 minute Digital Signature Will be Generated of client.
Contact Digital Signature Bazaar For Adhaar Based Digital Signature Certificate in All over Gujarat. Our branches in Ahmedabad – Bhavnagar – Rajkot. Also Serve in Every City Of Gujarat.