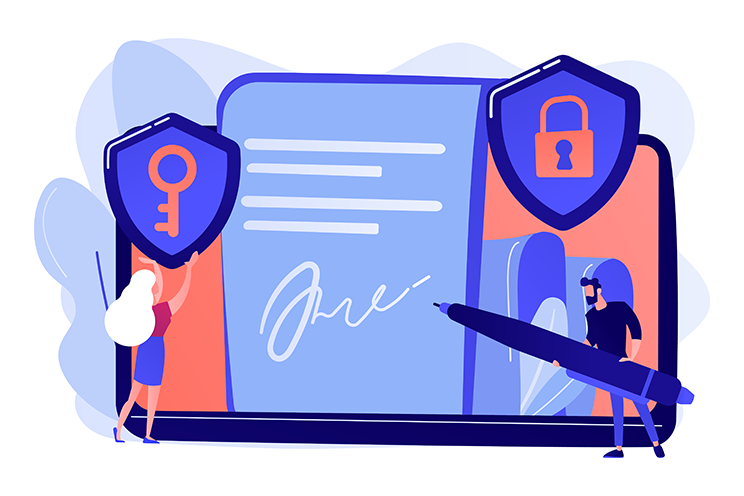 Digital signature bazaar is one of the largest Digital signature providing Company in Gujarat. We provides all types of digital signature to our client in lowest rate. We always ready to help our clients through our helpdesk. We give 100% efforts solve your queries As soon as possible. 
We Are Providing All types of digital signature like, Class-3 Signing, Class-3 Combo and DGFT certificate.
Digital Signature Certificate
Class 3 signing is basic and common type of signture certificate. for Income tax, gst, audit, ROC etc...
Class 3 combo is combination two certificate (signing + encryption), it used in e-auction, e-tendering, ice gate, Gem etc...
DGFT type signature is specifically used in DGFT websites for import/export work. Customers IEC code mentioned in this certificate.
Become Our Digital Signature Partner Now
Apply To Become Partner
If you are interested To Become our partner then first you need to Apply and give your required documents
Start Selling Digital Signature
After Becoming partner you can sell digital signature by just following some simple steps.
Create your Selling Partner Too
You can also create many partners under your account and expand your digital signature business everywhere.