"DSC FOR INDIVIDUAL USER"
DIGITAL SIGNATURE BAZAAR PROVIDES ALL TYPES OF DIGITAL SIGNATURE CERTIFICATE SERVICES WITH LOWEST PRICE AND BEST SUPPORT IN INDIA. MAINLY TWO TYPES OF SIGNATURE AVAILABLE, INDIVIDUAL AND ORGANIZATION. IN INDIVIDUAL SIGNATURE WE HAVE TWO DIFFERENT METHOD, IF APPLICANTS MOBILE NUMBER LINKED WITH HIS/HER AADHAAR CARD THEN MUST GO WITH "AADHAAR KYC BASES PROCESS " OR IF APPLICANTS MOBILE NUMBER DOES NOT LINKED WITH AADHAAR CARD THEN MUST GO WITH "PAN BASED DSC PROCESS".
Registered Mobile Number
Mobile number must linked with adhaar card.
Video Vewrification
Video Verification process is compulsory in Aadhaar based Digital signature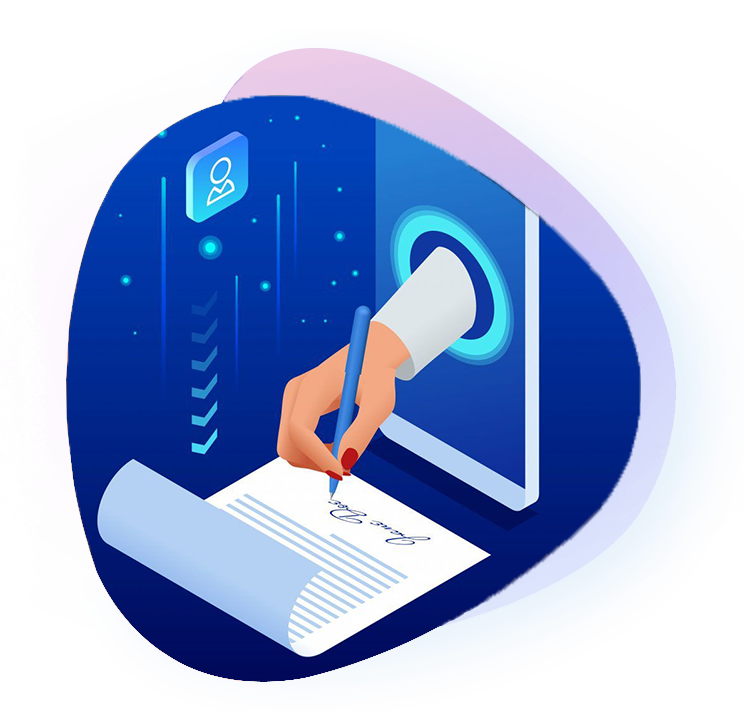 Scan copy of Passport size photo of applicant
Applicant's Email ID & Mobile Number
Video Vewrification
Video Verification process is compulsory in PAN based Digital signature