Are you looking for Pantasign DSC to create your digital Signature Certificate ? If yes then you are at the right place, Because in this Article we are going to explain you All the detailed Information About Pantasign DSC. And also explain How to apply for pantasign dsc, How to Download Pantasign Dsc, Etc. So Read this Article till the end.
What is Pantasign DSC – Digital Signature Certificate ?
Pantasign Is One of the top most Authorized Digital Signature Certificate Providing company in India. Pantasign DSC is licensed Certifying authority by CCA under IT Act 2000. Original Company name is Pantagon Sign Securities Pvt. Ltd. Pantagon Sign is providing DSC to their clients in very easy way.
Digital Signature Certificate is a secure digital key that is issued by the any certifying authorities for the purpose of validating and certifying the identity of the person holding this certificate for any Digital Platform. Digital Signatures make use of the public key encryptions to create the signatures.
Digital Signature Contains Information Of applicant like Name, Address, Email id, Mobile Number, PAN card Details, Organization Details (If Available), date of certificate issuance, Name of certifying authority, etc. This all the information will verify by authorized team and then It will create one Certificate that contains All the Information that We called Digital Signature Certificate.
How To Become Pantasign DSC Partner – DSC Franchise
Pantasign Provides very simple and easy way to apply for Digital Signature Through its portal. First Of all you have to decide that do you want Pantasign DSC For your personal use or You want to Start Agency to generate Digital Signature fir your clients. If you want only one Digital Signature for your personal use it will cost very higher on Pantasign portal So for one or more DSC you can Contact us. We will provide DSC with lowest rate and best after sell service.
If you want to Start Pantasign DSC Franchise For issuing Digital Signature of your clients. you have to become Authorized Partner of Pantasign by Following Some basic process and create one agent or align Account, After this you have to buy minimum Key stock in your partner account from your Dealer only. Under whom you created your Partner account. you cant not buy Counter key from another dealer in same partner portal. Then you can create Digital Signature for all your valuable Clients.
To become Pantasign Partner/Align/Agent Just Click On Below Link
You can Join Pantasign For Free. And Start Reselling Digital Signature With Minimum 15 To 30 Quantity.
How To Apply For Pantasign DSC Process – Step By Step
In Pantasign Digital Signature, you have to search on google Pantasign Partner Login. click on first link and you will be redirect to Pantasign Partner Login Page.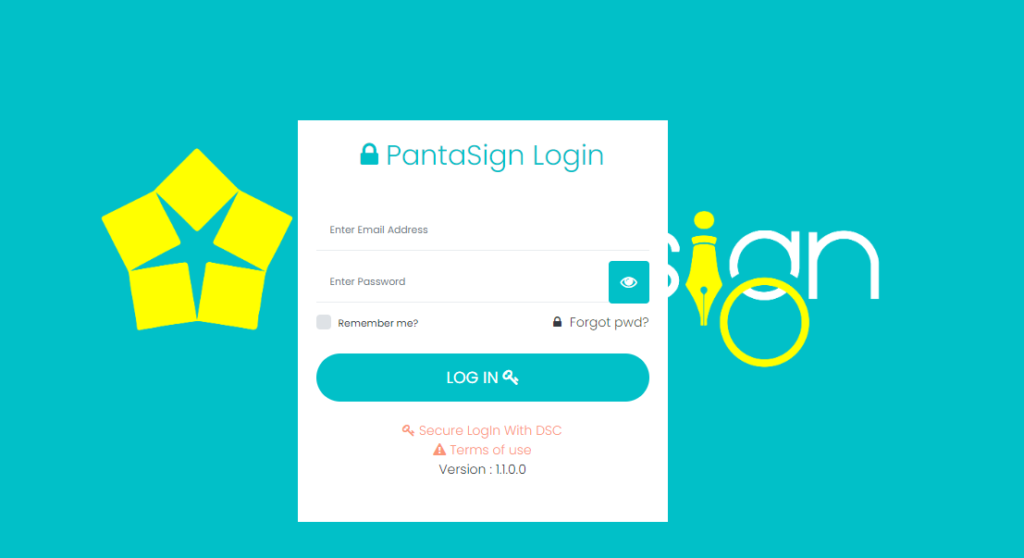 Then Enter your Login Id and Password and click on Login button.
Step 1: Now you are redirected on Home Page of your partner portal.
Step 2 : Now you have to click on apply Certificate button for apply new DSC application. Then you will see Some Options
Individual
Organization
Foreign National Kyc
Individual Application Process Of Pantasign DSC
In Individual DSC Of Pantasign Basically Two Types Of method Available for applying Digital Signature Certificate.
Using Aadhaar Based DSC
Using PAN Based DSC
We are explaining Both Methods Step by step below so Pls read this article Till the end so you got Proper Idea About this Process.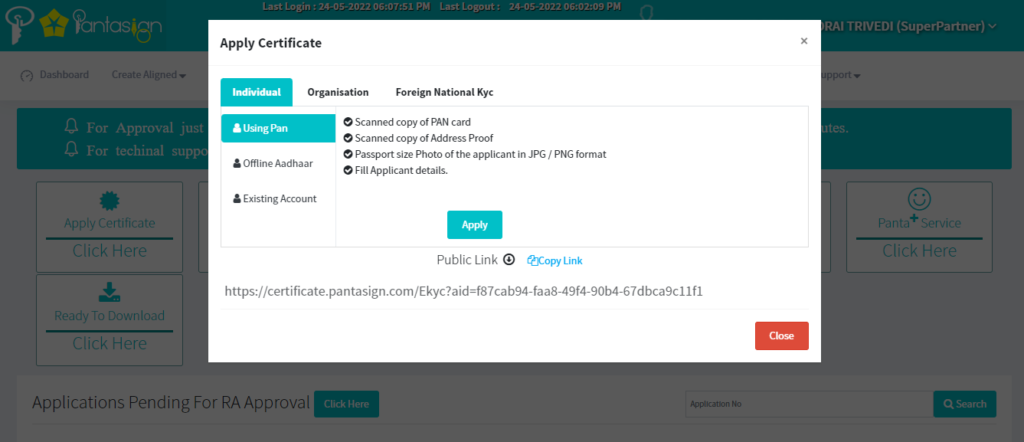 Pantasign Offline Aadhaar Based Individual DSC Process :
In Offline Aadhaar based Digital Signature You have to Go to the offline Aadhaar Option First :
For Using Offline Aadhaar Based DSC in Pantasign, Applicants Mobile Number Must Linked with Their Aadhaar Card. In that case only you can apply through offline Aadhaar based DSC. Other wise You can apply through PAN Based DSC process.
Documents Required For Offline Aadhaar Based DSC in Pantasign :
Applicant PAN Card
Applicant Aadhaar Card ( Both Side )
Email Id
Mobile Number ( Which linked to Aadhaar Card )
Step 1 : First Go to Offline Aadhaar Option And Click On Apply Button.
Step 2 : Then You have to click on -> Click Here For Download Offline Aadhaar xml File, for Downloading Aadhaar XML File.
You will redirect to Login Page of Offline Aadhaar Kyc Download. Then Click On Login Button.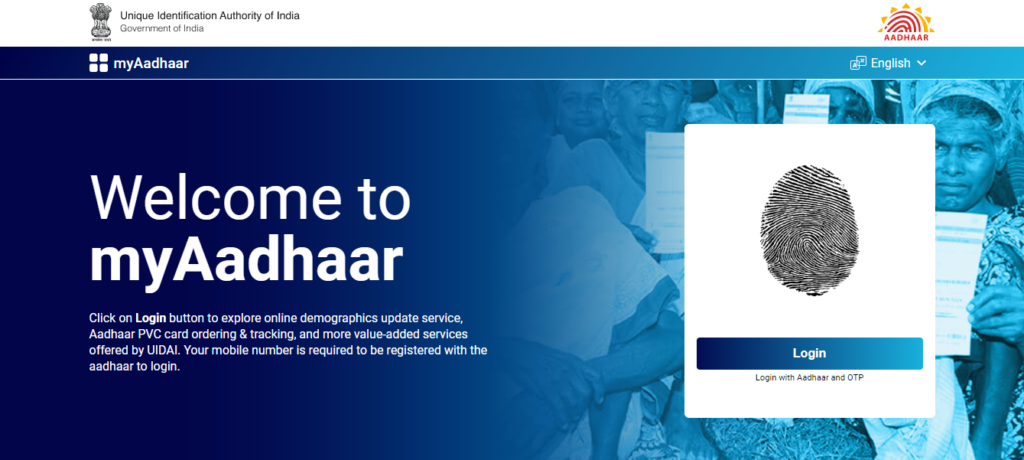 Now you have to Enter Applicants Aadhaar Number And Captcha Code that Given In Box. Then Click On Send OTP Button. Applicant Will Received OTP In its registered Mobile Number which linked with Aadhaar Card. You just have to enter OTP and Click On Submit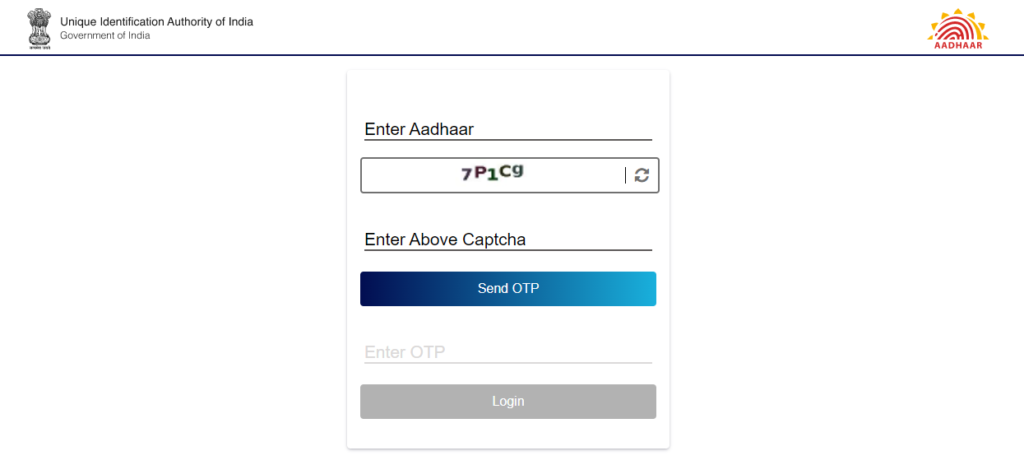 After Successfully Login, You will redirected to Home Page. Then You have to click On Offline eKYC Option.
Then in Next page you have to Enter any four Digit Share code as PIN, Whenever you want to use this downloaded XML file you have to enter this Four Digit Share code for security purpose. and then click on download Button. Your Offline Aadhaar KYC file is downloaded Successfully.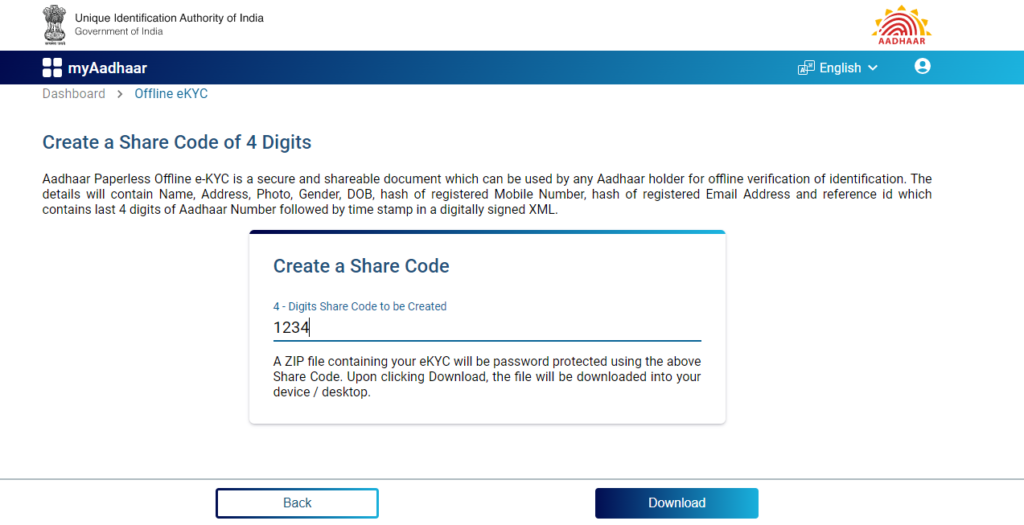 Step 3 : Downloaded Offline Aadhaar XML file upload to this Form. And fill All the required Details Of Applicant correctly. And click On Next Button.
PAN Number
Mobile Numeber
Email id
Enter Download Passcode ( Which you can use while downloading Digital Signature In USB Token)
Step 4 : And then you have to verify Applicant Email id by sending OTP to their mail id. And enter six digit Numeric PIN Number for Further Process. then Enter Captcha Code and click On Agreement Checkbox and Submit Application by clicking on Submit Button.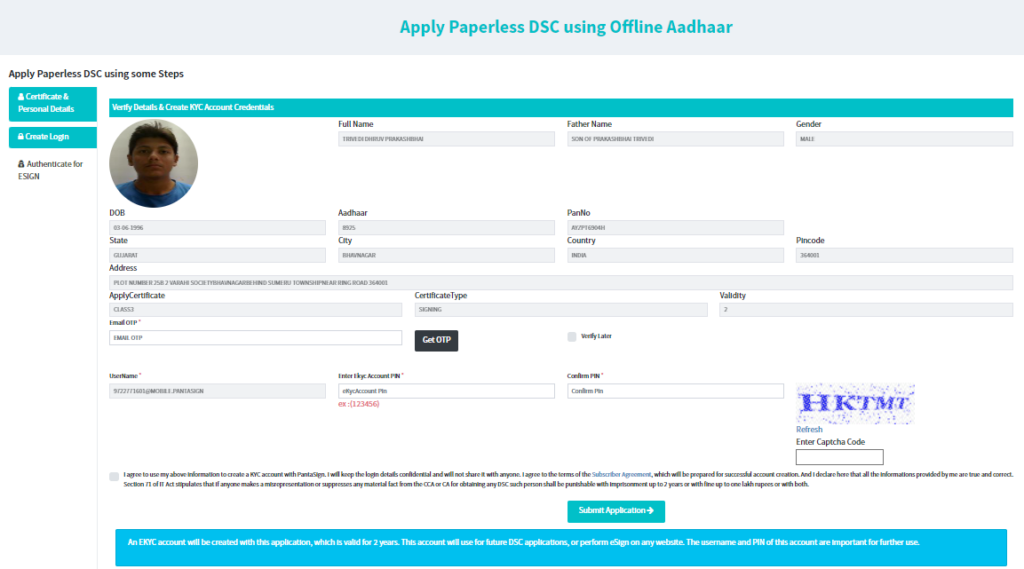 then You have to enter that six Digit Numeric PIN and Verify Esign Process through Mobile OTP of applicant.
Then you will received Below page that your DSC application enroll Successfully.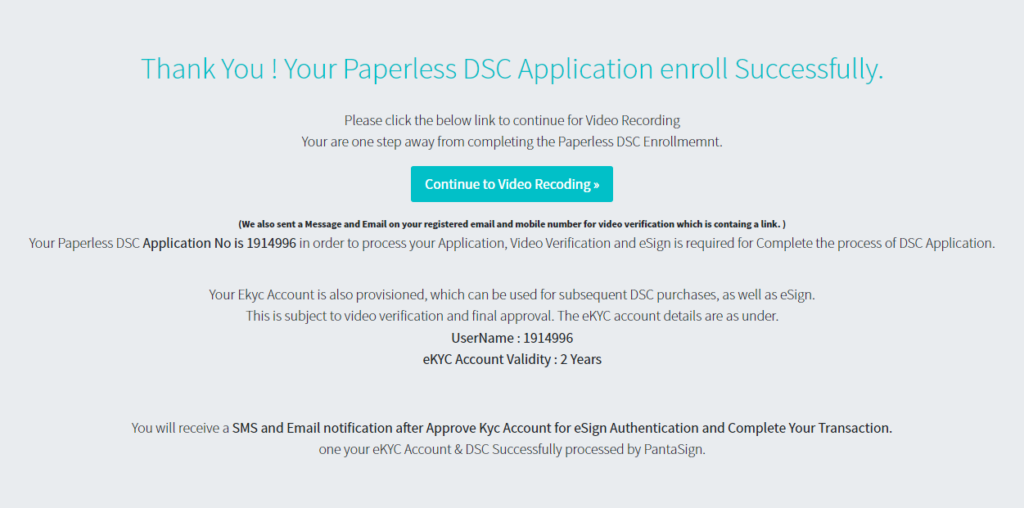 After then applicant Has to Complete Video Recording from Link that received in Email or SMS. If you Want to See How To Record Video Of Pantasign Offline Aadhaar DSC Process Click On Below Link
Step 5 : After Completing all the verification process including Video Recording, You just have to click on Process Application to Submit this application For Further CA Verification by Pantasign Verification Team.
Once Your Application Is Approved the You Can Download That Certificate Into USB Token.